Working alongside our partner groups, our church-led lunch club and exercise classes, and reaching out to the many people who come through our doors but not necessarily coming to church is a key part of our mission.
Besides supporting Christian Aid and Commitment for Life, as well as other international disaster appeals that crop up from time to time we try not to forget the local need.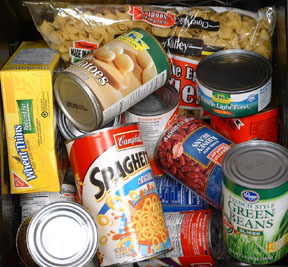 The Bexley Food bank which serves the whole of the London Borough of Bexley is the recipient of our collection of non-perishable food throughout the year. This year as in past years in common with many other churches, our harvest gifts were non-perishable which also went to the Foodbank.
For more information about the Food bank click here